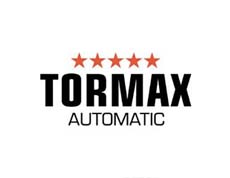 From the widest and most reputable automatic glass door manufacturers in Europe, Tormax of Switzerland provides one of the finest solutions from ordinary sliding doors, angular, curved, swing, and rotating doors.
For Airports, Hotels, Railway stations, Restaurants, Banks, Schools, Petrol station, Insurance companies, Local Government offices, Hospitals, Industrial companies...
The TORMAX name stands for safety and reliability.
Discover the high tech world of TORMAX products, which are found wherever people move.
TORMAX builds automatic doors for your customers, visitors and employees.
The facility managers of public buildings want to enhance accessibility to the disable customers and general public.
Our drives can be readily installed both in new and existing buildings. Our range includes Sliding, Swing, Revolving, Folding, Fire Protection or Emergency Escape Doors in every shape, color performance category and size.
Safety and Security are just as important for us as for the customer.