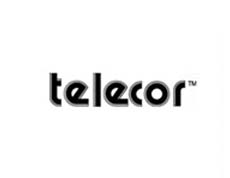 Telecor is a Canadian-based company that was initially formed in 1979 as a sound contracting company. In 1981, the company developed its own design and manufacturing operations for communication products. This manufacturing sector grew to such an extent that Telecor was formed, with a commitment to produce a range of innovative, high-quality communications products.
Telecor manufactures a high-performance communications package that interfaces separate communication subsystems into a cost-effective and comprehensive network.
The Telecor XL Communication System is a microprocessor-based system that provides two-way intercom communications and a built-in Master Clock.
The system employs modular architecture to allow for easy expansion and serviceability. Because communication functions are integrated into the system via plug-in circuit cards, a system can be tailored to a facility's exact requirements.