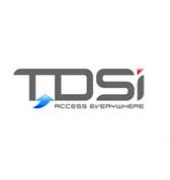 Since 1982, TDSi has been at the forefront of the access control industry, delivering innovation, reliability, global capability and some significant firsts to the market.
TDSi's philosophy has always been to make the job of both employer and employee easier, whilst providing complete 'environmental' control for businesses.
Customers are increasingly requiring future-proofed solutions that can grow with an organization and integrate with other control systems, including Biometrics, CCTV, intruder alarms and building management systems, with minimum business disruption.