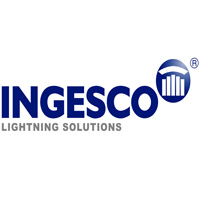 INGESCO® group is, since 1973, the Spanish expert leading company in the sector of lightning prevention and protection.
Through our enterprise DENA DESARROLLOS SL, we make high quality lightning rods and protection devices and we have developed our own technology to detect in advance electric storms, that we export to more than 50 countries.
These products, along with our testing and research laboratory, and our engineering and control services, made our offer the most complete and advanced you can find in the Spanish and international market.